When the Baby Teeth Begin to Appear
It feels as if it was yesterday when you brought your baby home for the first time, and now the once gummy smile is beginning to fill in with teeth. Parent after parent find it difficult to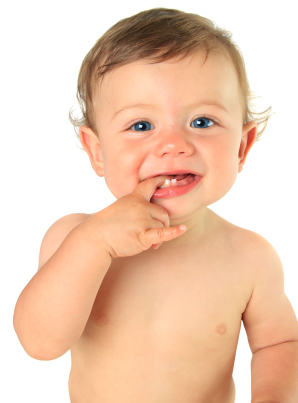 help their babies during the uncomfortable teething process, especially when it grows hard to get them to calm down. While there are other chemical and synthetic options available to help with baby teething, using them does not sit well with a lot of moms and dads. Children have a higher absorption rate compared to adults, and  drug use (topical and oral) can cause adverse reactions. Knowing this, many parents prefer to take the holistic route. Baltic Amber Necklaces is a popular natural solution for teething that has been used for hundreds of years to ease pain and fight inflammation.
The Only Teething Miracle You Will Need
Safe and organic teething relief for babies are out there and proof to be effective. The prized power of amber is succinnic acid that is released from the beads when the it is warmed from the body and sent to the blood. The result is a reduction of pain from the analgesic properties and decreased swelling within the gums. A great bonus is that amber also helps boost the immune system by promoting normal and enhanced function. The relief amber gives continues as long as the necklace is worn, but care should be taken to remove them night when unsupervised in order to prevent suffocation. The effects are noticeable just from wearing the jewelry, it should only be worn and not used for biting.
Long Lasting Relief Until Teething is Over
Your child will have a tearless baby teething process with Baltic Essentials Amber the entire time from the high, but safe, levels of succinic acid. Baltic Essentials sells 100% pure amber is used to ensure your baby will get the best results. The necklace can last for as long as 3-4 months without needing to be replaced and it may be worn all day if it is desired. Many parents notice a positive change in their baby's emotional state and mood in as little as half an hour. Although your baby may not be able to talk and state say their thanks, they will appreciate the miracle necklace given to them to help the pain. With the discomfort out of the way, they will be able to feed and have better quality sleep.
Use coupon: TEETHING20 to save 20% Today!